Operation Kidsafe
Operation Kidsafe Regional Child Safety Week
June 12th to June 16th, 2017
Kidsafe Booth Hours Each Day, 10am – 6pm
Police Department here Tuesday 12 – 6 | Police K-9 Unit here Tuesday 4 – 6 | Fire Department here Wednesday 1 – 3
What is it?
It's a FREE digital fingerprint and photo safety program. Did you know over 2,000 children are reported missing everyday in the United States? Don't miss this opportunity to get your FREE Child Safety Kit, including digital fingerprints and photograph. This specialized digital imagery equipment will only be in your area for a limited engagement! Safety tips will help you set up a family safety action plan.
How does it work?
Operation Kidsafe captures your child's picture and fingerprints using a state-of-the-art digital video capture device and digital ink-less fingerprint capture device, along with specialized software. The captured data is assembled and a quality 8 1/2 x 11″ printout is given to the parent. With the hope you will never need to use it, the parent can use the printout they receive to provide law enforcement anywhere in the world the critical data required to instantly aid in an investigation.
Note: All data is PRIVATE, no records or database is created.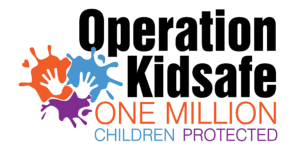 David Hobbs Honda participates in Honda National Week of Service
More than 15,000 volunteers across North America are participating in Honda's second annual National Week of Service, in which Honda associates, dealers and suppliers will conduct volunteer service activities to make a positive impact in their communities.