Civic Buy Lease Specials in Glendale, WI
Honda Civic: A Compact Class Leader
With each new model, the Honda Civic reaffirms its place as one of the most driver-friendly compact cars on American roadways. It consistently delivers high performance, comfort, quality, and safety with competitive value. Technology and driver assistance features have been updated to remain on the cutting edge, and the compact has earned its stellar reputation over generations of satisfied drivers
The Civic's impressive fuel economy and humble price tag keep it within reach of any budget, and Honda's commitment to safety will ensure that everyone on board is well out of harm's way.
If you'd like to try out the Honda Civic for yourself, come by David Hobbs Honda for a test drive today. Our dealership is conveniently located in Glendale, and we're ready to serve drivers from the Greater Milwaukee area and all of Wisconsin.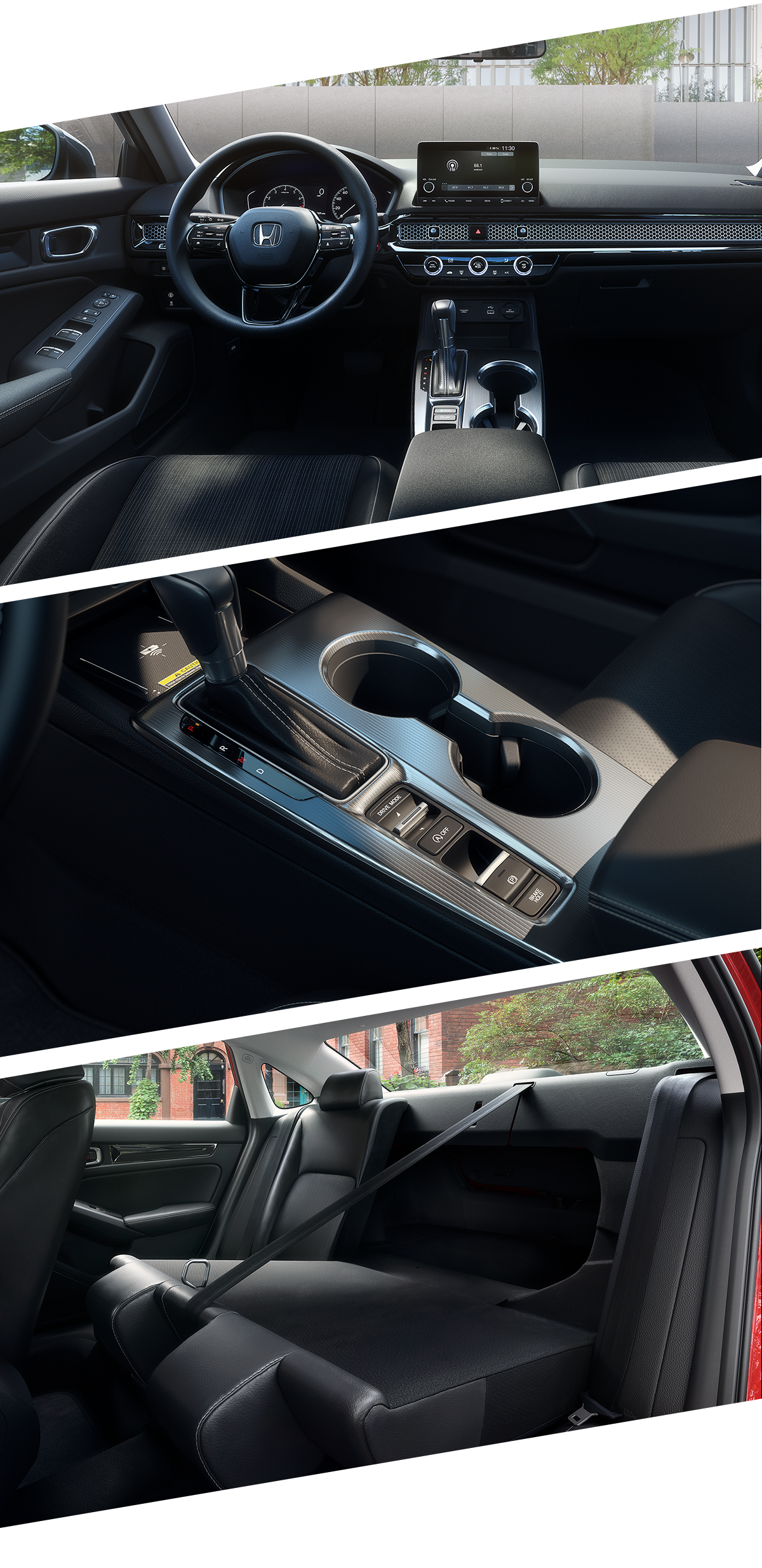 What's New In The 2022 Honda Civic?
The 2022 Honda Civic enters the market with a fresh new look that expands upon the brand's history of reliability and smooth driving. The reimagined Civic introduces streamlined interior styling, new safety and technological features, to go along with stylish exterior changes. The remodeled interior allows for a more comfortable ride with softer seat cushions, a 7-inch touchscreen that allows for users to interact with a myriad of entertainment features, and a wider center console that includes larger and deeper bins. The hatchback's rear legroom was also extended by an inch and a half.
The Civic comes with a 4-cylinder engine that generates 158-horsepower, which can be upgraded to a 1.5 liter 4-cylinder engine that makes 180 horsepower. The Civic is easy to drive with great road grip, responsive steering and strong brakes. The Civic continues to be one of the most fuel-efficient compact cars on the market.
Honda has packed the new Civic with entertainment and safety features, designed a new modern look and continued the car's history of smooth driving within a comfortable and roomy interior.
History of the Civic
Honda debuted the Civic in 1973, setting standards that compact cars would continue to follow for decades. At the time, Honda had already made a name for itself through a line of motorcycles, and put its best foot forward with its first foray into the U.S. car competition.
The Civic has raised that bar all along the way as Honda has made consistent upgrades and adjustments to reflect advances in automotive technology and engineering. Through numerous models, trims, powertrain configurations, and generations, the Civic has always served as a pioneer of the automotive landscape. The modern Civic is no different, and it embodies Honda's commitment to excellence. The Civic delivers practical elements like high performance, durability, and fuel efficiency with unbeatable value.
We Have the Civic at David Hobbs Honda
Customer service is our chief priority at David Hobbs Honda. We value your business, so we will do everything we can to make sure you're satisfied with the vehicle you drive home. We have a wide and diverse selection of Hondas in stock in the greater Milwaukee area, so feel free to browse our lineup online or come by the dealership.
Our friendly staff will be here to answer your questions and show you our financing options and specials.
If you have second thoughts about your choice, don't worry! You can exchange it for a new one with our Love It or Trade It Guarantee.