Shop Honda Electric Vehicles in Milwaukee, IL in David Hobbs Honda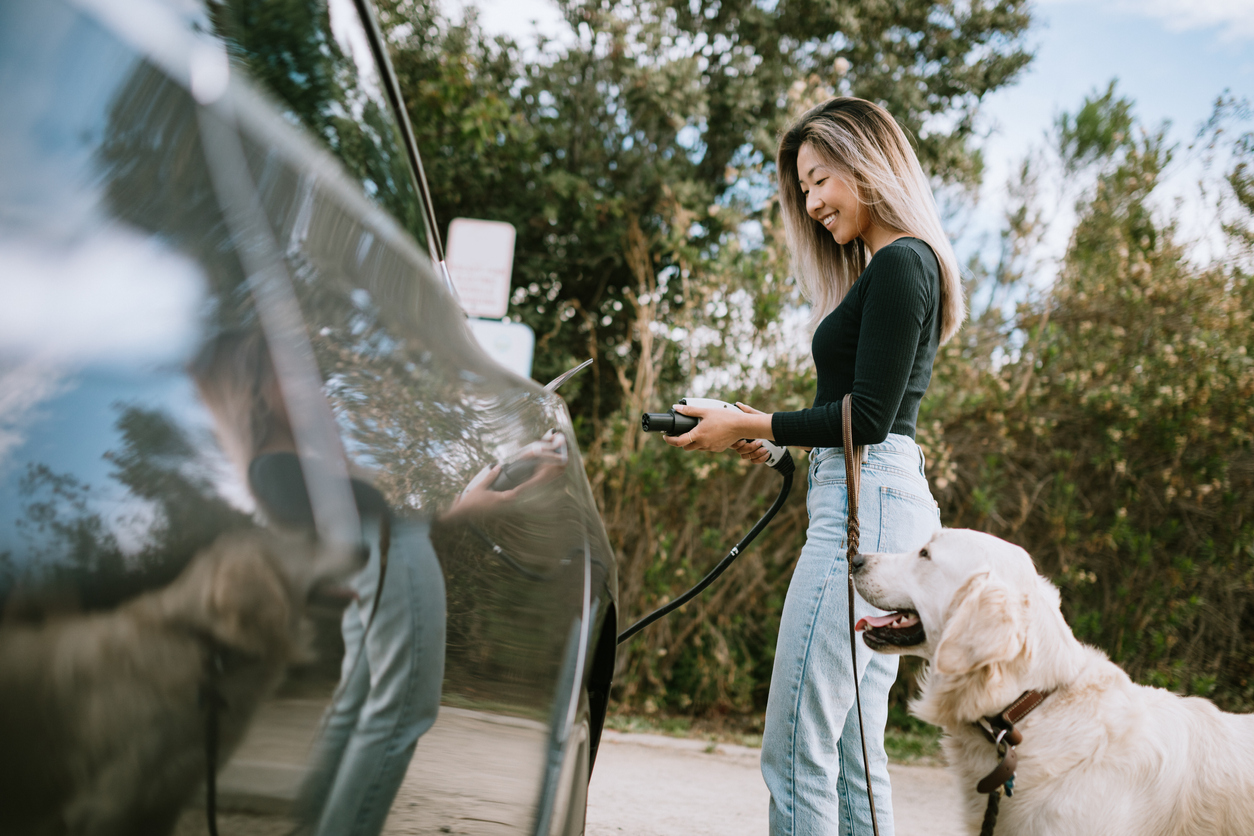 Honda's Electric Models near Milwaukee, WI
Honda has its eye on the future of automobiles. The brand intends to have a full lineup of fully electric models for the American market by 2040. But if you can't wait to get your foot on the accelerator of an electric vehicle, Honda currently offers a great selection of hybrid models. These models are fuel-efficient and environmentally friendly. Plus, they offer the same level of style, comfort, and technology that Honda provides in other models.
2022 Honda Insight near Milwaukee, WI
Honda's first hybrid model was the Honda Insight. With a low starting price, the 2022 Honda Insight is one of the brand's most value-packed models. This 151-horpowered hybrid is a stylish 4-door sedan that borrows heavily from the Honda Civic in style and size. It has seating for up to five passengers and Its 15.1 cubic feet of cargo space is suitable for grocery runs and packing up for a weekend trip. The cabin is equipped with infotainment features that include satellite radio, Apple CarPlay®, Android Auto, and an available Wi-Fi hotspot. Most impressive may be the 2022 Honda Insight's comprehensive list of standard safety and driver assistance features which includes a rearview camera, stop-and-go adaptive cruise control, and traffic sign recognition.
2022 Honda Accord Hybrid near Milwaukee, WI
The 2022 Honda Accord Hybrid is the electrified version of Honda's most popular family sedan. It is also a 4-door sedan and has a spacious interior, wonderful handling, and a peppy 212-horsepower hybrid engine. The hybrid model offers the same upscale interior, trunk space, and intuitive infotainment system as the Honda Accord. Plus, it delivers a great deal of savings at the pump, lowering the cost of ownership.
2022 CR-V Hybrid near Milwaukee, WI
The 2022 Honda CR-V is a well-rounded model that offers both value and quality. The cabin is well-appointed with high-quality materials and the build successfully mutes most road noise. The front and rear seats have plenty of legroom for adult passengers and the 68.7 cubic feet of total cargo space makes it a great family vehicle for long trips.
Get Your Honda Electric Vehicles at David Hobbs Honda
For car-buyers that are environmentally conscious or want to save big at the pump, these hybrid models are the way to go. Not sure which one is the right hybrid for you? Visit us at David Hobbs Honda, today. Our representatives will help you choose the hybrid model with the right amount of space, power, and the right features for you and your family.